Live Streamed
Date and Time TBD
About the Conference

The PRESENT Ignite Modern Biomechanics for the Surgeon and Non-Surgeon One Day Virtual Seminar is the latest CME programming by the PRESENT Team. Attendees of our conferences have been telling us for years in post-event surveys that what they most need and want is better biomechanics CME education. Not theoretical or basic science biomechanics – they are already experts in that. They want practical, "how do I help this patient" biomechanics. They want to better understand how to control the position and motion(kinematics) and forces(kinetics) around their patients' feet, for their athletic patients, their patients who just want to walk pain free and most importantly, their surgical patients. Our goal with this seminar is to present easy to absorb biomechanical wisdom for both the non-surgical and surgical practices. This intensive One Day Seminar will focus on mechanical concepts for conservative control to control symptoms as well as determining criteria for surgical planning and post-op rehabilitation. Those attending this Seminar will go back to the office on Monday morning with a heightened understanding of modern foot and ankle biomechanics and how to apply it immediately to improve the care of their patients.
Conference Chairman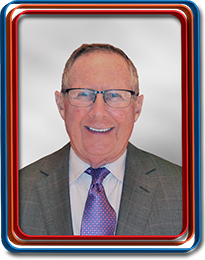 Harold Schoenhaus, DPM
PRESENT

IGNITE One Day Virtual Seminar


Covers these topics and more...


Biomechanics

Seminar Features???
CME Information
Approved for 8 CME/CECH Credit Hours for DPMs
View Complete CME Information HERE
Registration Fees
Early Bird Pricing through Midnight EDT May 1, 2021 - All DPMs $199
May 2 - Midnight EDT May 8, 2021 - All DPMs $249
May 9 - Midnight EDT May 15, 2021 - All DPMs $299
CLICK HERE to see the Fee Schedule